CONTENTS
About the Comp
Past Topics
Expectations, Roles and Responsibilities of Students
2015 History Debate Team
About Try Outs & Who Can Try Out?
Any Year 10 student may try out for the CGHS team.

Try outs occur in early to mid Term 1. Stay tuned to Moodle and Daily Notices for information about try outs. Prior debating and public speaking experience is helpful, but not essential for trying out.
Student Try Outs are judged on: (a) public speaking skills  (b) development of historical argument (c) use of specific historical examples, sources, quotes
Training
Students will receive some training in debating techniques and public speaking from the History Debating Coordinator/s as well as former CGHS History Debaters and English Debaters. 
The CGHS Team
CGHS will enter one team of FOUR students into the competition. A RESERVE position will be offered to a fifth student. This latter role will be a non-speaking role, and the student will act as a researcher and assistant. This student may be required to fill in during a debate should one of the four debaters be unable to participate, and therefore should be prepared to be Team Adviser or a Speaker.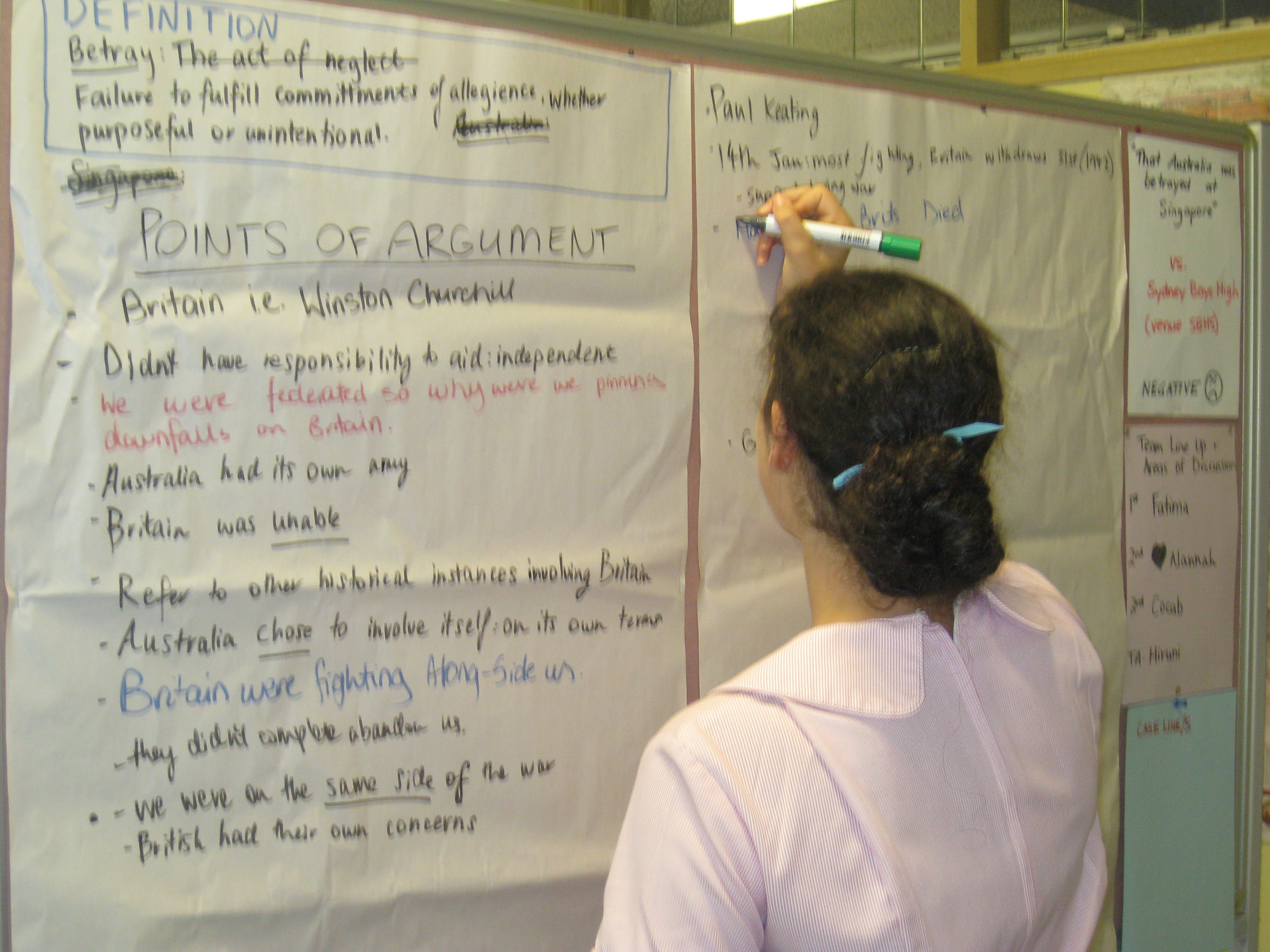 Debate Rounds
This competition is a knock out competition of three rounds and a Grand Final. Only teams who win the debate proceed to the next round.

While topics are pre-prepared, students will often only have around 2-3 weeks between debates. Should the team win each round, there are however, only a maximum of 3 debates + Grand Final.
Time frame of the competition.
TERM 1

Try Outs  (held early to mid Term 1)
Team Training sessions with Ms Ellam (held mid Term 1)
TBC: Year 10 Training of Year 9 Debaters (TBC.. Term 1-2)

TERM 2

Typically Rounds 1 and 2 occur in Term 2

TERM 3
TERM 4

Typically, Grand Final held at this time
For more information about this competition, enquiries can be made to the coordinators in the History staffroom

Ms Tara Ellam or

Mrs. Ani Amis
---
Past Topics
Topics are drawn from the Years 9 -10 History syllabus and thus tend to be based on Australian History.
From 2015 topics are drawn from the National Curriculum for Stage 5 History with the final topics often being more historically generic.
2015 topics included:
That we have made a better world
That the civil rights movement has failed
That the "war on terror" began with the crusades
That history repeats itself
Past Year 10 competition topics have included:
That the Anzac Legend is no longer relevant to the Australian identity
That multiculturalism in Australia has failed
That Kokoda is more significant to Australian identity than Gallipoli
That Japan intended to invade Australia in WW1
That the fear of reds under the bed was justified in post war Australia
That Australia was right to support Britain in WW1
---
Expectations, Roles and Responsibilities of Debaters: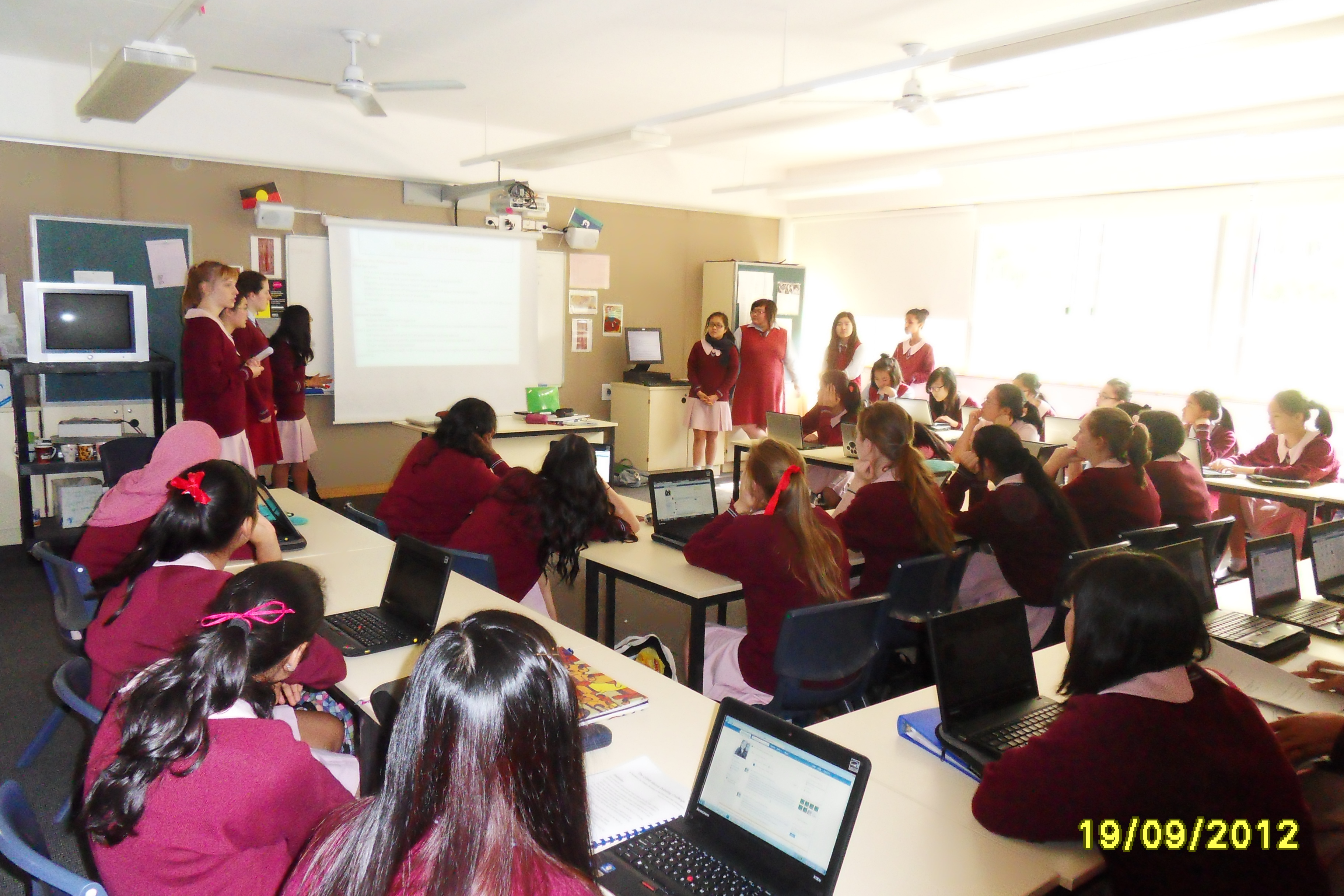 As an extracurricular competition, students will be required to work in their own time to train and prepare for debates. eg lunchtimes, after school, at home. This will include weekly lunch time meetings and possibly some after school sessions. It will require students to work at home and communicate via Edmodo with team members.
Students will need to be able to work cooperatively and collaboratively with all team members. This will include joining the Team Edmodo Group to access training information and to communicate with the team and team coordinator/s.
The Year 10 team may be required to work up a presentation and to teach the Year 9 History Debaters about the techniques and methods of debating and specific strategies for historical debating. (as pictured)
---
2015 Debaters
2015 team: 
Below left: (L to R) Belinda, Sonali, Lauren, Inaara, Iris and Lucy